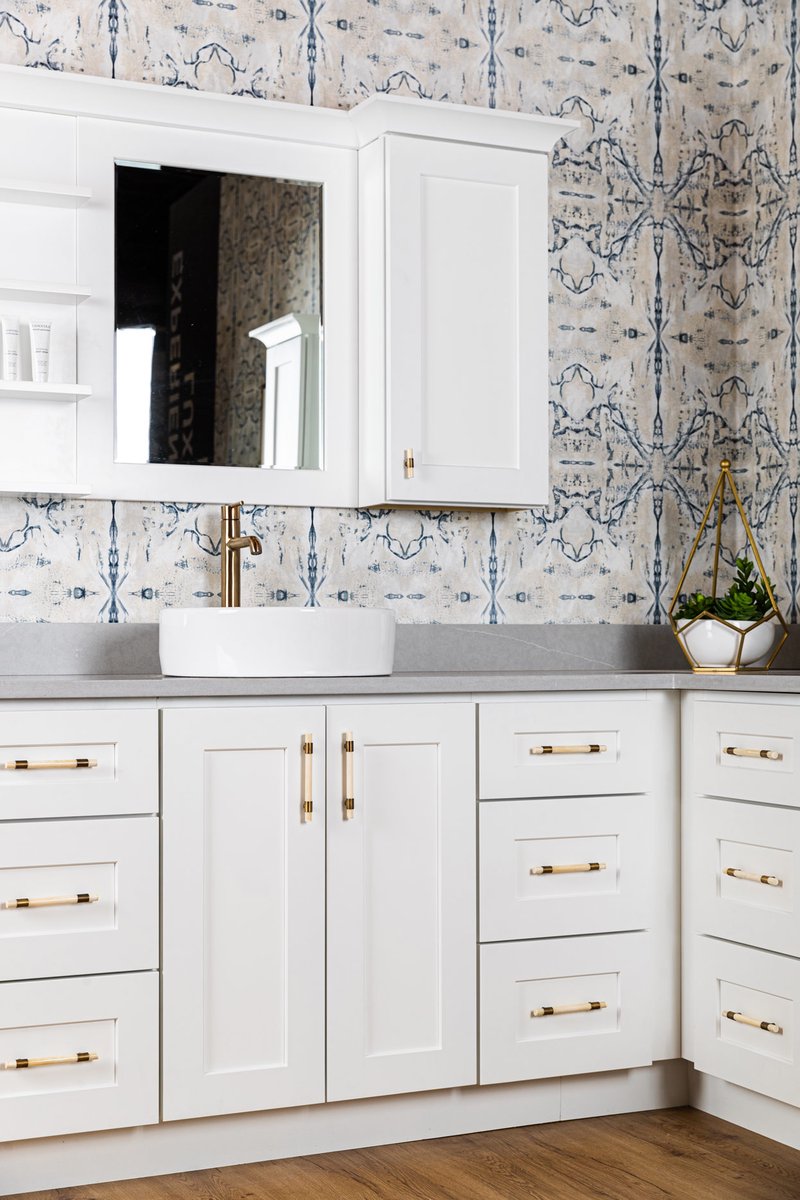 Image: J&K S8 — White Shaker Bathroom
The J&K Difference
Your bathroom is more than just a functional space; it's a place of relaxation and rejuvenation. Let's discover how J&K Cabinets can elevate your bathroom experience to new heights.
The Superiority of Solid Wood:
Durability and Longevity: Our solid wood cabinets are built to withstand the test of time. Solid wood is inherently durable, able to resist wear and tear even in the humid environment of a bathroom. Unlike MDF/HDF, which can swell and deteriorate when exposed to moisture, our solid wood cabinets maintain their structural integrity, ensuring a long lifespan.

Authentic Aesthetics: There's no comparison when it comes to the authenticity and warmth that solid wood cabinets bring to your bathroom. The natural grains and textures of wood create a timeless appeal that MDF/HDF simply cannot replicate.

Customization and Beauty: Solid wood can be easily customized to match your unique style preferences. Whether you desire a classic, rustic, or modern look, our solid wood cabinets provide the perfect canvas for your vision.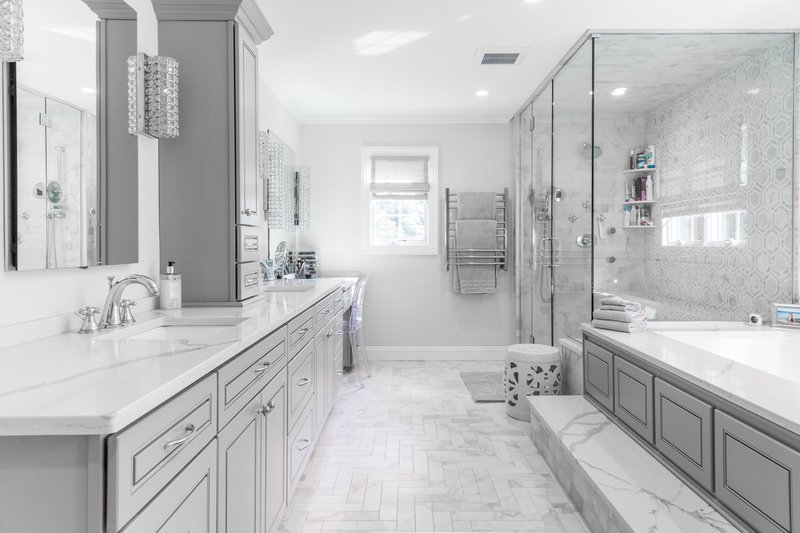 Image: J&K K3 - Greige Bathroom
Why Solid Wood Trumps MDF:
Moisture Resistance: MDF/HDF is vulnerable to moisture, making it susceptible to warping, swelling, and peeling. In the humid environment of a bathroom, this can be a significant concern. Our solid wood cabinets are treated to resist moisture, ensuring they maintain their integrity over time.

Strength and Support: Solid wood is inherently stronger than MDF. This means our cabinets can support the weight of bathroom essentials without sagging or weakening over time, providing you with reliable storage space.

Health and Eco-Friendliness: MDF/HDF is often made using chemicals and adhesives that can emit volatile organic compounds (VOCs) into your indoor air. Solid wood, on the other hand, is a natural material that doesn't release harmful chemicals, contributing to a healthier indoor environment. J&K Cabinets surpasses the California Air Resources Board's Phase 2 (CARB 2) requirements for formaldehyde emissions, giving you piece of mind that your family's safety and well-being are our top priority.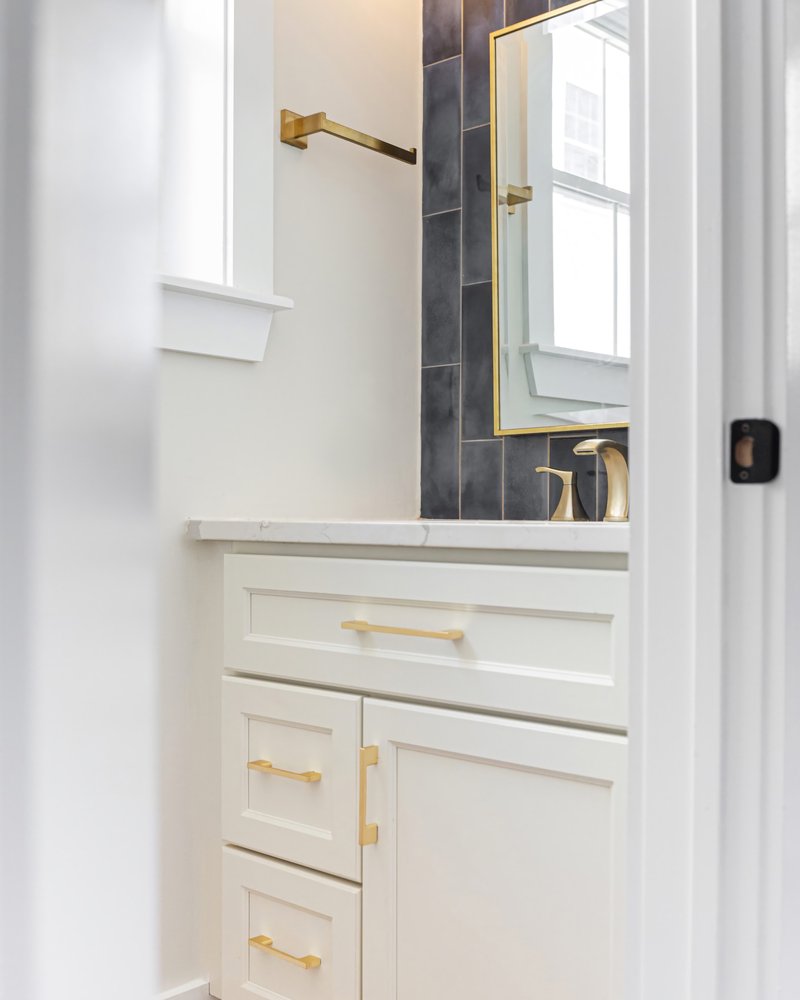 Image: J&K E1 - Dove Bathroom
Our commitment to using high-quality, sustainably sourced solid wood for our cabinets reflects our dedication to providing not only aesthetically pleasing options but also environmentally conscious and safe choices for your home. With J&K Cabinets, you can trust that your living spaces will not only exude beauty and functionality but also maintain the highest standards of indoor air quality. Choose J&K Cabinets for a blend of craftsmanship, style, and a healthier living environment.