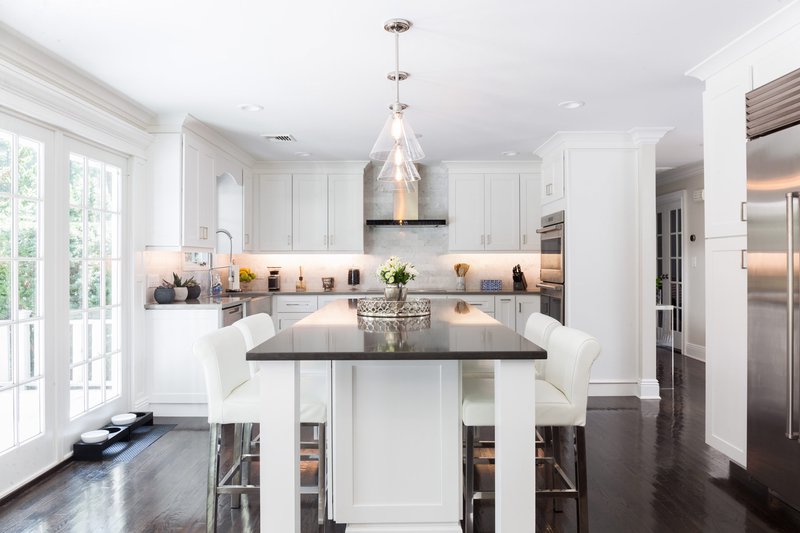 Image: J&K S8 — White Shaker Kitchen
Crafted to Last: Solid Wood vs. MDF/HDF/Chipboard
When it comes to cabinetry, the choice of materials can significantly impact longevity. Many cabinets on the market rely on MDF (Medium Density Fiberboard), HDF (High-Density Fiberboard), or chipboard as core materials. While these options can be cost-effective, J&K Cabinets takes a different approach.
Fact: We pride ourselves on using solid wood for the core structure of our doors. Solid wood offers unmatched sturdiness and durability compared to engineered wood products. This not only ensures a longer lifespan for your cabinets but also maintains their structural integrity under everyday use.
The Art of Construction: J&K vs. The Competition
Constructing cabinetry is a blend of art and science, where precision matters. At J&K Cabinets, every piece of cabinetry is meticulously crafted to meet the highest standards of quality.
Fact: Our cabinets feature dovetail joints, a traditional woodworking technique that adds strength and durability to the drawers. This attention to detail sets our cabinets apart from many competitors that rely on simpler construction methods.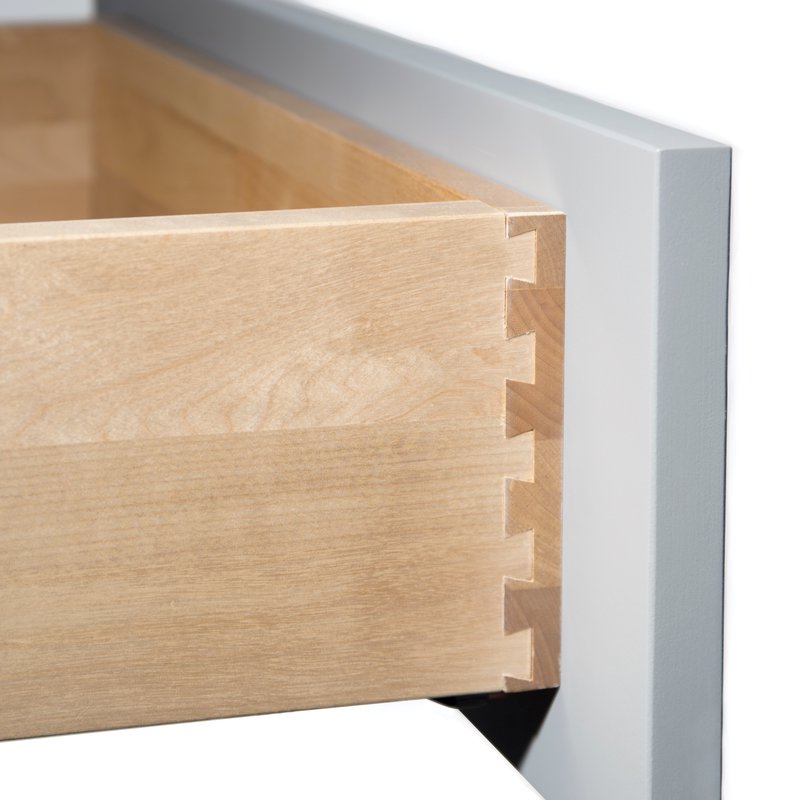 Image: Drawer Dovetails
Beauty That Endures: What Matters for Long-Lasting Cabinetry
A stunning kitchen is only as good as the materials used to create it. When investing in your dream kitchen, it's essential to consider factors that contribute to its longevity.
Fact: Our cabinets undergo a multi-step finishing process that not only enhances their beauty but also protects them from daily wear and tear. This finish not only adds to the visual appeal of your kitchen but also ensures that your cabinets can withstand the rigors of everyday life.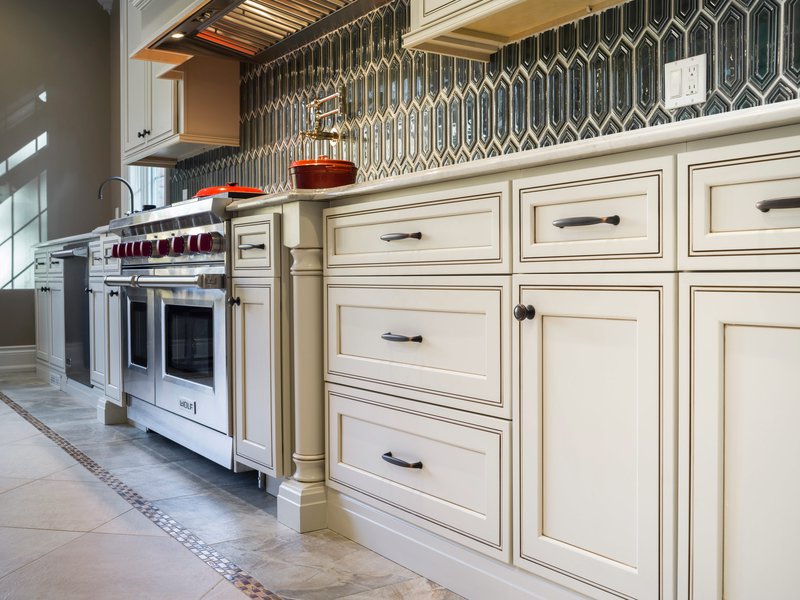 Image: J&K H9 — Pearl Glazed Kitchen
In Conclusion
Your kitchen is a space where memories are made, meals are prepared, and laughter resonates. J&K Cabinets understands the significance of this space in your home and is dedicated to providing cabinetry that not only complements your lifestyle but also stands the test of time. With a commitment to quality, craftsmanship, and enduring beauty, J&K Cabinets is your partner in creating kitchens that are both functional and exceptional.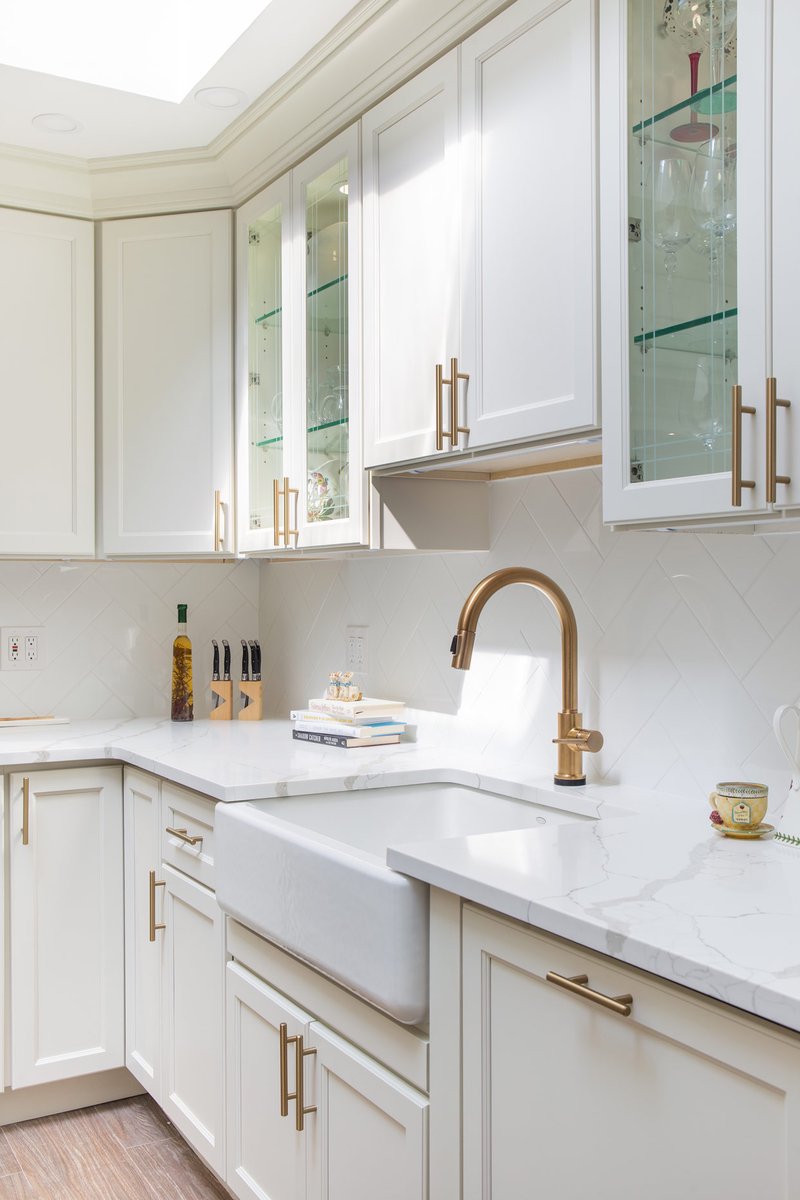 Image: J&K E1 — Dove Kitchen
Transform your kitchen into a masterpiece with J&K Cabinets. View our door styles to learn more about our range of cabinets and how we can help you craft the kitchen of your dreams.